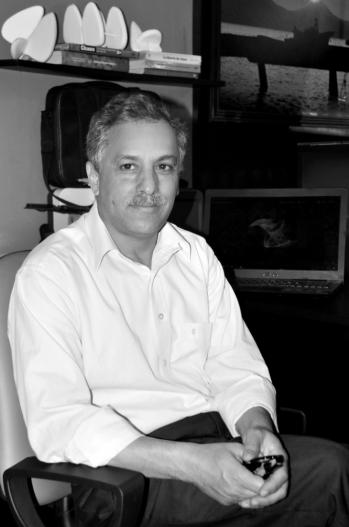 Safieddine Bouali
Assistant Professor
in Economics,
Management Institute,
University of Tunis,
41, rue de la Liberté,
2000 le Bardo, Tunisia
---
Education:
PhD. in Theoretical Economics, University of Rennes 1, France, February 2001.
Master Degree in Economics, University of Tunis, Tunisia, December 1989.
---
Courses presently taught:
*First Semester, 2016-2017
-Micro-economics
-Safety and Risk Control
*Second Semester, 2016-2017
-Globalization and International Economics
-Labor Economics
-Economic Conjuncture Analysis
---
---
Current Research Interests:
-Chaos Theory:
Historically, Edward Norton Lorenz established in 1963 the first strange attractor ever discovered. These amazing mathematical objects report chaotic dynamical patterns from deterministic equations. The related oscillations in a finite portion of time aren't predictable and never resume a same path.
Strange attractors are they three-dimensional objects? Rather mathematical behaviors ! These are the displays of deterministic dynamics and cannot be summarized by a given frequency.
Explicitly oriented to the simplest exhibition of these dynamics, with very teensy mathematical tools, the purpose of this web-page aims to oversimplify to the young students the Chaos Theory.
In this e-page, we present our own research which led to new classes of 3D & 4D Strange Attractors.
See menu for further technical details and also beautiful pictures created by the Mathematics & Art pathfinder : Jos Leys.
---
I. 3D Strange Attractors
The chaotic dynamics are non-standard flots, but can be represented in a finite phase spaces.
1/ Strange Attractor Type I :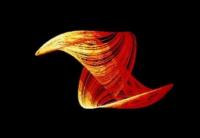 The paper published in the International Journal of Bifurcation and Chaos (1999), 9, 4, 745-756: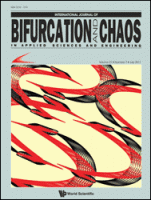 The PDF version available here:
Bouali Safi-Chaos
Simulation and Animation by the wizard of Mathematical Imagery Jos Leys :
2/ Strange Attractor Type II :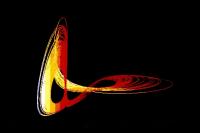 The research paper was published in Nonlinear Dynamics (2012), 70, pp. 2375–2381.
DOI 10.1007/s11071-012-0625-6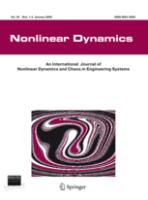 The PDF version available here:
nody2.pdf
Simulation and Animation by the Mathematical Imagery pathfinder Jos Leys :
3/ Strange Attractor Type III :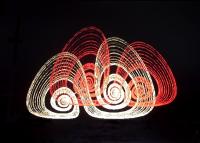 The paper :
A 3D Strange Attractor with a Distinctive Silhouette. The Butterfly Effect Revisited
Mathematical Imagery and Simulation Designed by the Maths & Arts creator Jos Leys :
4/ Strange Attractor Type IV :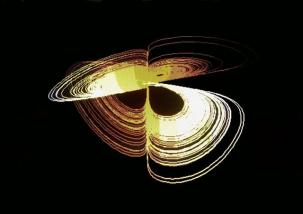 The paper :
Basins of Attraction Plasticity of a Strange Attractor with a Swirling Scroll
Beautiful simulations made by Jos Leys :
---
II. Hyperchaotic Attractors
The Science of Process mixing order and disorder can be extended to the space of dimension four. Here too there are strange attractors !
1/ Hyperchaotic 4D Strange Attractor A: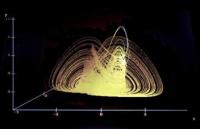 (a)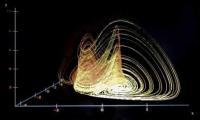 (b)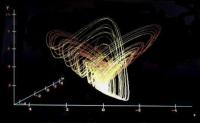 (c)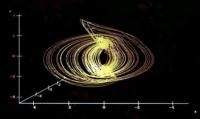 (d)
3D projections of the 4D Hyperchaotic Attractor
(a), (b), (c), and (d) are part views of the Attractor since the overall
representation of the 4D space is unrealizable
The paper:
A New Hyperchaotic Attractor with Complex Patterns
An artistic animation by the maths & Arts pathfinder Jos Leys :
2/ Hyperchaotic 4D Strange Attractor B:
(a)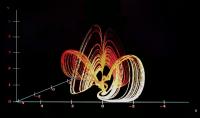 (b)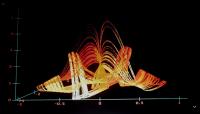 ​
(c)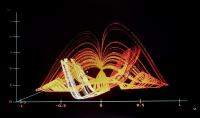 (d)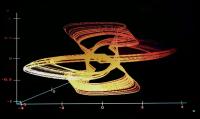 3D projections of the phase portrait of the Attractor
(a), (b), (c), and (d) are the different representations
of the Hyperchaotic Attractor
The paper :
A Novel 4D Hyperchaotic Attractor with Typical Wings
Awesome simulation and Animation by Jos Leys :
***
The article "Hidden Structure and Complex Dynamics of Hyperchaotic Attractors",
analyzing the two hyperchaotic systems is published in:
Annual Review of Chaos Theory, Bifurcations and Dynamical Systems, Vol. 6, pp. 48-58.
Cover images, figures and graphics of the paper are kindly provided by Jos Leys.
---
---
-Complex Systems:
In a wide range of nonlinear phenomena, dynamical behavior can be suitably formulated with differential equations.
We explored also theoretical fields far from our Economics Education.
---
Tropical Cyclone Dynamics: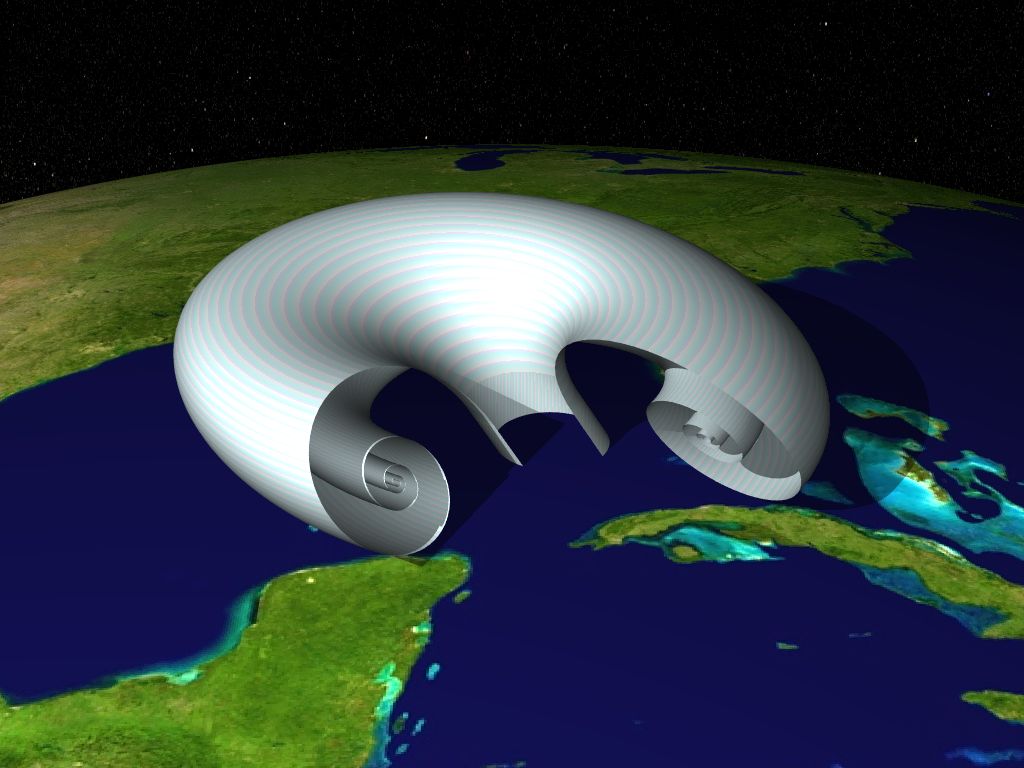 Idealized Tropical Cyclone; Aerological circulation follows a quasi-torus structure
(front slice removed to display its internal structure).
Coauthored paper by:
Safieddine Bouali and Jos Leys (2013): "Tropical Cyclone Genesis: A Dynamician's Point of View", pp. 187-192, in:
Proceedings of the 4th International Interdisciplinary Chaos Symposium
Stavrinides, S.G., Banerjee, S., Caglar, S.H., Ozer, M. (Eds.)
2013, XV, 581 p. 236 illus.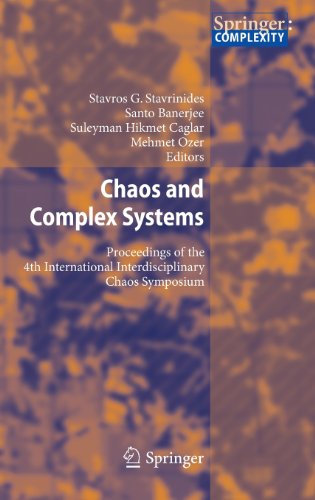 link:
http://www.springer.com/physics/complexity/book/978-3-642-33913-4